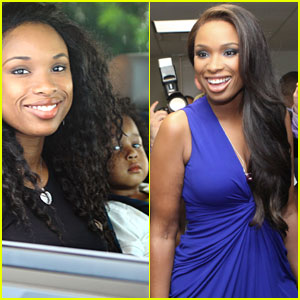 Jennifer Hudson smiles backstage at the Thelonious Monk Institute of Jazz 25th Anniversary Gala on Monday (September 12) in Washington, D.C.
| by Just | 2011 |
The entertainer honored soul legend Aretha Franklin at the show, which took place on her own 30th birthday. Happy belated birthday, Jennifer!!
"I have never been this excited to turn another age!" Jennifer dished on her Twitter.
Also pictured inside is Jennifer leaving her hotel in Miami, Florida on Sunday (September 11) with her adorable son, David!
Love this post?
Read also