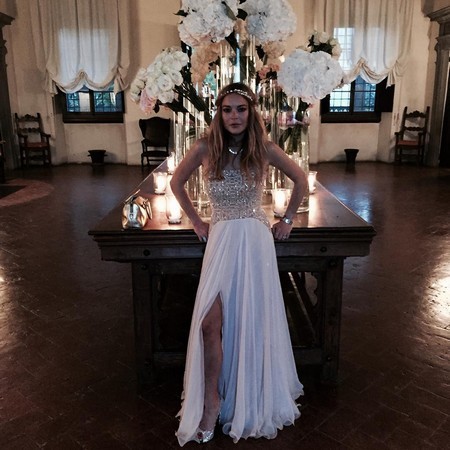 Troubled actress Lindsay Lohan claims that someone "slipped her a mickey" at a close friend's wedding.
| by Roberta Ferguson – SHY Magazine | 2015 |
Afterward, she went back to her hotel room and got naked. That sounds like a typical Saturday night for the actress, who has become known for her troubled antics involving both drugs and nudity.
She attended the wedding between Justin Etzin and model Lana Zakocela in Florence last week when the events went down. A source at the wedding revealed, "Lindsay was painting her nails during the ceremony and looking at her phone."
After the wedding, things got even wackier. The source revealed, "Lindsay left the reception early. She'd gone back to her villa and was running around naked saying she was drugged."
In case you've missed Lindsay's big move to London last year, she has apparently already adopted a British accent. While DJing an event, LiLo "got upset when she thought someone took her photo.
She was speaking in a British accent, 'Who took the photo? Don't be an idiot.'"
Afterward, she kept playing Brandy's song "The Boy Is Mine."
What do you think of Lindsay Lohan's antics?
Love this post?
Read also