While fashion shows are put up to unveil the latest designs and trendsetting creations for the upcoming seasons, they also bring a brigade of celebrities, artists and other people from various walks of life under one roof.
| Pursuitist 2015 //
At the recent Giorgio Armani 2016 Spring Summer Show, while the fashion police kept a watch on each design worn by the models walking down the ramp, media went gaga over the presence of Robert De Niro in the front row.
Giorgio Armani welcomed Grace Hightower and Robert De Niro at the label's 2016 Spring/Summer fashion show in Milan. The 71 year old American actor grabbed the limelight with his charismatic personality and his smart dressing. Clad in white shirt and dark marble finish gray jacket, De Niro posed with the designer, who is celebrating 40 years in the fashion business this year. The handsome Italian designer also posed with his models right after the Giorgio Armani menswear fashion show for Spring/Summer 2016.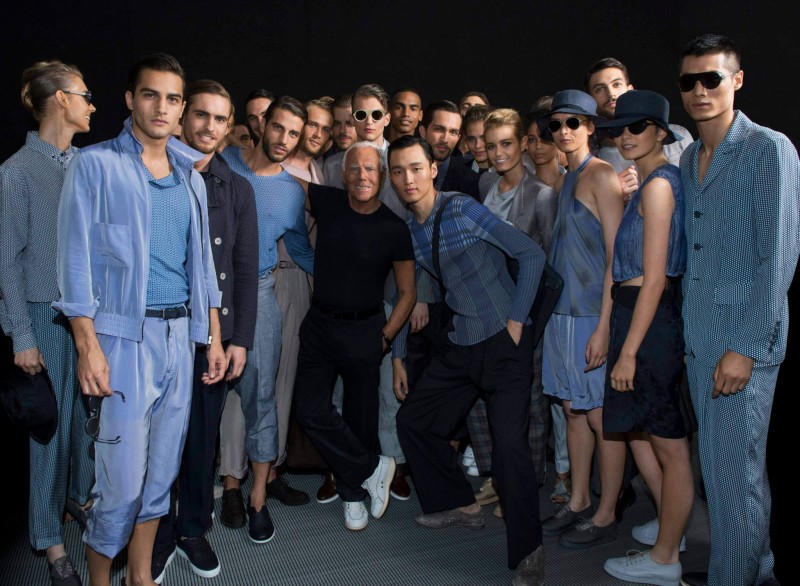 Armani also kept the showroom dark ahead of its preview show during the final day of Milan Fashion Week to show off the Giorgio Armani signature cast on the wall. The 80 year old fashion designer's latest creations reflected his timeless appeal as the introduction notes made it clear that, "The Armani universe … clearly and concisely expresses a mindset that focuses on individuality and the creation of a self-sufficient style that doesn't take notice of trends."
Love this post?
Read also