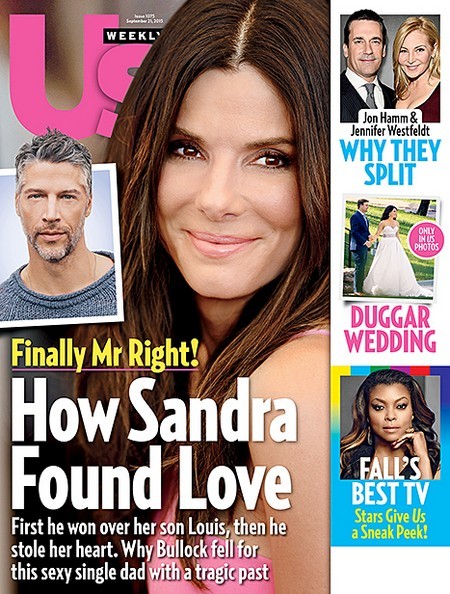 America's sweetheart Sandra Bullock has finally found love with a sexy photographer named Bryan Randall.
| by Roberta Ferguson – SHY Magazine | 2015 |
Now, she is featured on the cover of the new issue of "Us Weekly" as the magazine talks about her road to happiness.
According to reports, Bryan won over Sandra's son Louis before she decided that he was a great fit for her romantically.
As you may know, Sandra Bullock divorced Jesse James in 2010 after he was found to be cheating on her with Kat Von D. She has kept everything with regard to her romantic life hidden away from the public since the cheating scandal went public.
That all changed when Bryan attended Louis' fifth birthday party earlier this year. They began dating and the rest is history. Still, his friends think that he's a cool guy. A source close to the photographer said, "He really is one of the nicest guys ever. He walks into a room and makes everyone feel at ease. He's just a people person, really friendly, very gregarious."
He better treat her right or else the public will come crashing down on him like a ton of bricks!
Love this post?
Read also