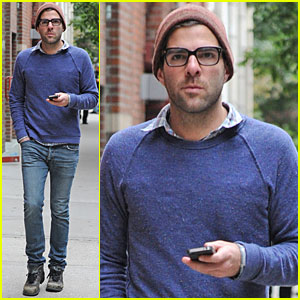 Zachary Quinto checks his messages on his phone as he steps out for a walk in New York City's West Village on Thursday (October 14).
| by Just | 2011 |
The 34-year-old actor is back in town after taking a trip down south for a family reunion!
"i've been in texas for less than twenty-four hours. i am straight up talking with a drawl," ZQ wrote on his Twitter account late last week.
You can catch Zach on FX's American Horror Story or in Anna Faris' new movie, What's Your Number?
Love this post?
Read also