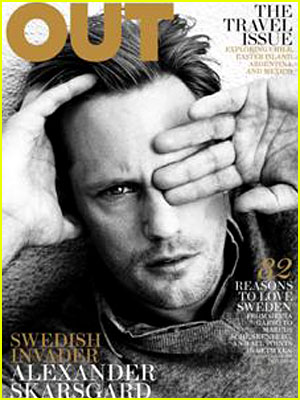 Alexander Skarsgard covers one of his eyes on the cover of Out magazine's November 2011 issue.
| by Just| 2011 |
Here's what the 35-year-old True Blood hottie had to share with the mag:
On Sweden being the hot new country: "Exactly, we're like the flavor of the month. Next month it will be Finland."
On nudity: "I notice in interviews in the U.S. all people want to talk about is nudity. You have a half-hour interview, and you spend 25 minutes talking about the nude scenes, and of course, if it makes sense as a scene, I'll do it."
On what he misses about home: "Two things only: the change of the seasons, which are so extreme in Sweden, and my mom's cooking. Those are the only things I really care about."
For more from Alex, check out Out.com!