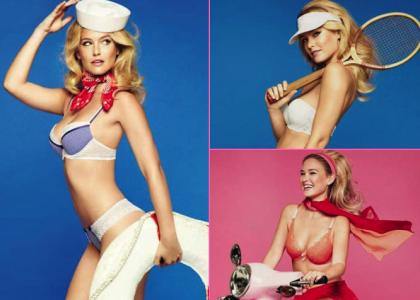 Giving fellas all over the globe plenty of reasons to look forward to the New Year, Bar Refaeli has outdone herself in her new 2012 Passionata Calendar.
| by Celebuzz | 2011 |
The Israeli supermodel shows off her flirty, playful side in the new calendar, posing on a Vespa and a bicycle, and even pulls off a sexy look in a fishing-themed photo.
And it sounds like 16-year-old model Valenteen Mecham is having a blast working with Bar on her E! show "Scouted."
Mecham told press, "She's such a sweetheart. She just told me, 'Be yourself. Don't be someone you're not. And when you're on camera, pretend like it's just you. It's just you and the camera…Pretend you're playing a character.'"
Love this post?
Read also