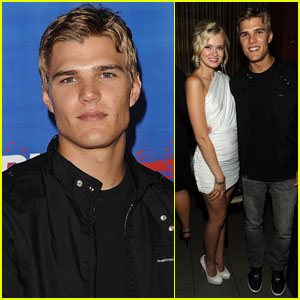 Chris Zylka hits a screening of his new film, Shark Night 3D, on Thursday (September 1) in Universal City, Calif.
| by Celebuzz | 2011 |
The 26-year-old later attended the film's after party at Universal CityWalk, where he met up with co-star Sara Paxton.
The Shark Night 3D cast also visited The Sayers Club, where they enjoyed a live performance.
Dita Von Teese, sipping a glass of champagne, also stopped by with some gal pals, as well as Jared Leto and Cory Monteith, who earlier in the evening walked the red carpet at the Shark Night premiere.