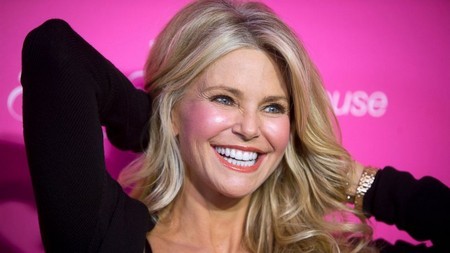 Earlier in the week, supermodel Christie Brinkley was seen on a date in New York City with none other than John Mellencamp.
| by Roberta Ferguson – SHY Magazine | 2015 |
The singer was said to be dating Meg Ryan, but apparently things didn't work out between them.
The couple was said to have arrived separately to the Bowery Hotel, but left together in Mellencamp's car. An eyewitness said that John was pretty affectionate toward Christie and that he'd placed his hand on her back as they walked together.
In previous interviews, Christie has noted that she has found it hard to date someone her own age. She revealed, "It seems like during this period that most of the guys like 38, 39, 42, like that sort of age group. It's funny because I think that at that age they have nothing to prove. They're very confident and do just what they want to do. With men my age I feel quite invisible to them."
She added, "I think a ten year span is fine."
Do you think that Christie Brinkley and John Mellencamp make a cute couple? Or did you like him better when he was still dating Meg Ryan?
Love this post?
Read also