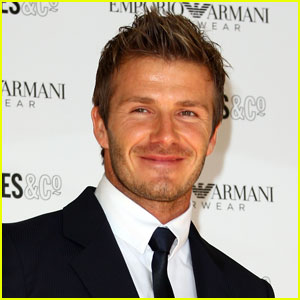 David Beckham isn't just an underwear model — he's now also going to be an underwear designer!
| by Just | 2010 |
The 35-year-old soccer stud, who previously posed for Emporio Armani's underwear campaign, is planning to launch his own line, according to reports.
"[David] has seen how fulfilling it has been for Victoria to branch out into the business and [he] relishes a similar challenge," a source told MTV U.K.
"It makes sense," another source revealed to E! News. "He was so big for Armani, why wouldn't he want do his own collection?"
For the line, David is reportedly teaming up with his manager Simon Fuller and fashion designer Stella McCartney's husband Alasdhair Willis, who are "focused on turning [him] into a major fashion presence."
ARE YOU EXCITED for David's new underwear line?