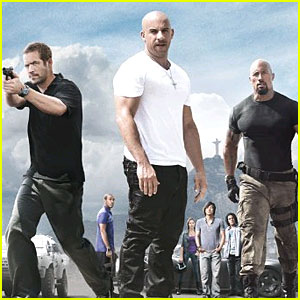 Fast Five had a huge opening week at the box office, bringing in $83.6 million in ticket sales!
| by Just | 2011 |

The latest installment in the Fast and the Furious franchise beat out its previous opening weekend record of $71 million and topped Rio, the week's second place finisher, by nearly $70 million.
Third place went to Madea's Big Happy Family, with $10 million, followed by Water for Elephants with $9 million.
Rounding out the top five was Disney's Prom, with a lower than expected $4.7 million.
WHAT DID YOU SEE at the movies this weekend?