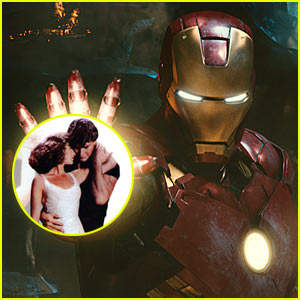 Some genius on YouTube made these awesome mash-ups of Iron Man integrated into scenes from classic movies like Bridget Jones's Diary, Titanic and Dirty Dancing.
| by Linda j. //2010//
The result is hilarious with Iron Man starring opposite Hugh Grant, Renee Zellweger, Leonardo DiCaprio, and the late Patrick Swayze.
Watch the mash-ups below!!!!!!!!!! Nice job, reubenpac!

Iron Man & Bridget Jones's Diary MASH-UP

Iron Man & Titantic MASH-UP

Iron Man & Dirty Dancing MASH-UP