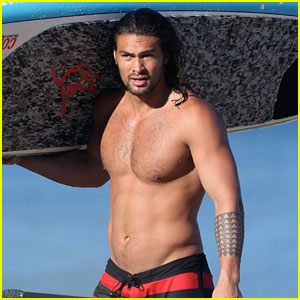 Jason Momoa shows off his shirtless six pack abs on the beach in Hawaii on Sunday (September 11).
| by Just | 2011 |
The 32-year-old actor spent the day paddleboarding on the beach – and even had a workout session in the sand!
Jason recently gave a saucy interview to the New York Post!
"I think a man needs to be a man. To hold a woman the way she wants to be held. Just do whatever your woman wants, and you'll be fine," Jason said about the way he treats ladies.