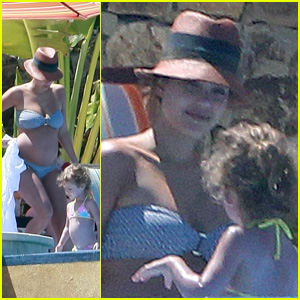 Jessica Alba shows off her growing baby bump as she spends the day lounging at a pool on Thursday (May 12) in Cabo San Lucas, Mexico.
| by Just | 2011 |
The 30-year-old actress wore a Tory Burch bikini while spending some quality mother-daughter time with 2-year-old Honor.
Earlier in the week, Jessica and Honor played in the sand while visiting the beach with a friend.
"I want to see Bridesmaids – do you?" Jessica tweeted today.