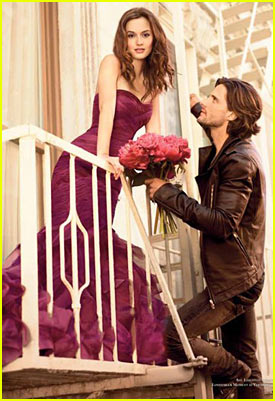 Leighton Meester poses in a chic couture Vera Wang gown atop a balcony in the new ad campaign for Vera's Lovestruck perfume.
| by Just | 2011 |

The 25-year-old Gossip Girl actress serves as the new face for the fragrance and will appear in print advertising and a TV commercial.
Photog Carter Smith shot the ads while Trey Laird served as creative director.
"When I heard tourists saying, 'I want to look like her,' I knew we were right on the money," Vera told WWD the day of the shoot. "There's nothing like the real client in the street, and I mean the street literally — and in windows literally."
The fragrance will hit stores in the U.S. in August!