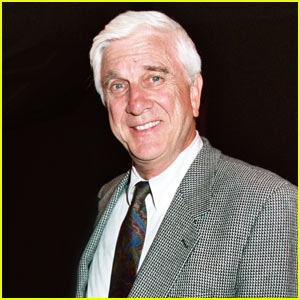 Comedian Leslie Nielsen has died of complications from pneumonia in a hospital near his home in Fort Lauderdale, Fla. He was 84.
| by Just | 2010 |
"We are saddened by the passing of beloved actor Leslie Nielsen, probably best remembered as Lt. Frank Drebin in The Naked Gun series of pictures, but who enjoyed a more than 60 year career in motion pictures and television," his family said in a statement.
Leslie, a veteran actor also known for his role in the Airplane film franchise, reportedly died at 5:34 p.m. EST on Sunday (November 28).
Our thoughts and prayers go out to Leslie's family and friends.