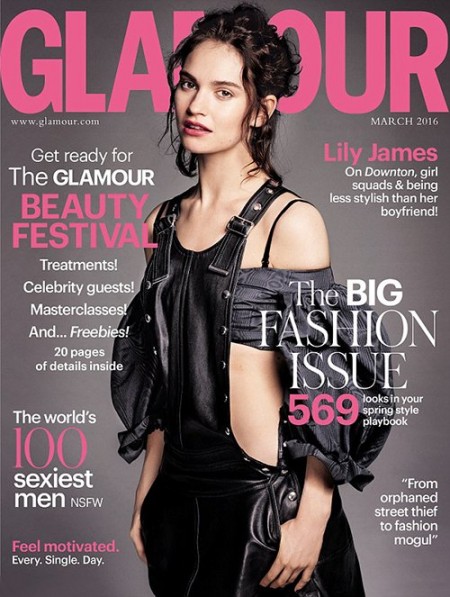 With all of her fame and success, it's hard to believe Lily James is only 26 years old, and she shows no signs of slowing down.
| Magazine | 2016 |
The "Cinderella" chick covers Glamour magazine's March 2016 issue, posing up a storm for photographer David Vasiljevic.
In her interview, Lily confesses that she owes her fashion sense to handsome beau Matt Smith- "I don't really know how to put stuff together, sometimes I definitely look like I got dressed in the dark. But my boyfriend's really cool so he helps me."
As for her preferred downtime activities, James shares, "I love going out, going to the pub, and finding somewhere you can dance and get down and dirty, a bit dubsteppy. I kind of dance like a man and hold my crotch. I've got a 'dance face', which I've noticed Suki [Waterhouse] has as well."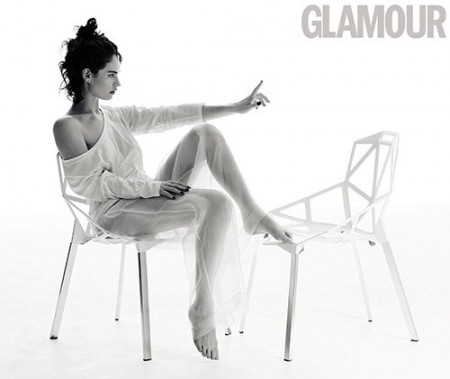 Love this post?
Read also