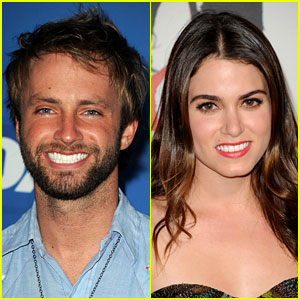 American Idol's Paul McDonald and Twilight actress Nikki Reed are officially dating!
| by Just | 2011 |

"Yes, me and Nikki are dating. It's officially true," Paul told E! "She's super cool. She's super smart so I'm happy with it. We've been hanging out here and there. We're both pretty busy, but it been fun so far."
Paul said that Nikki is not bummed that he was voted off American Idol last night.
"She is actually pumped," he told People. "She said, 'Dude, you finally get to do your thing and be yourself and be the artist you are.' She is happy about the whole situation. She has been nothing but cool to me."
Paul, 26, and Nikki, 22, first met at the premiere of Red Riding Hood last month.
WHAT DO YOU THINK of Paul McDonald and Nikki Reed as a couple?