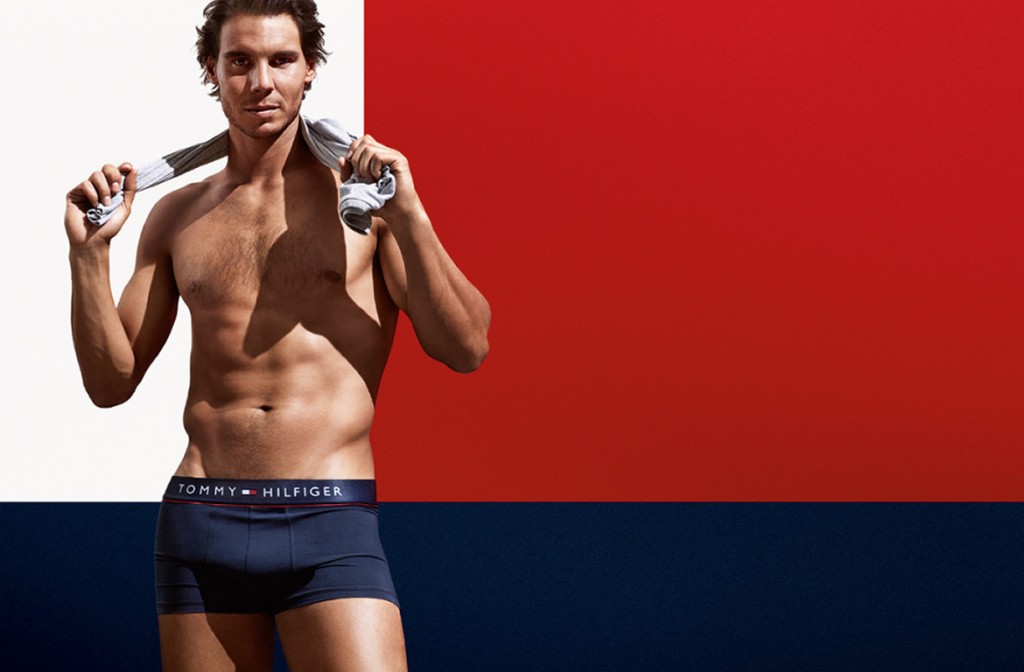 Tommy Hilfiger welcomes Rafael Nadal as the new face and body of their underwear collection.
| Style Men| 2015 |
O ne of the greatest tennis star of all time takes it all off for Tommy Hilfiger's underwear and tailored clothing range along with new men's fragrance, TH Bold. The 29 year old sportsperson is seen topless for the all-American brand as a part of his two-year contract.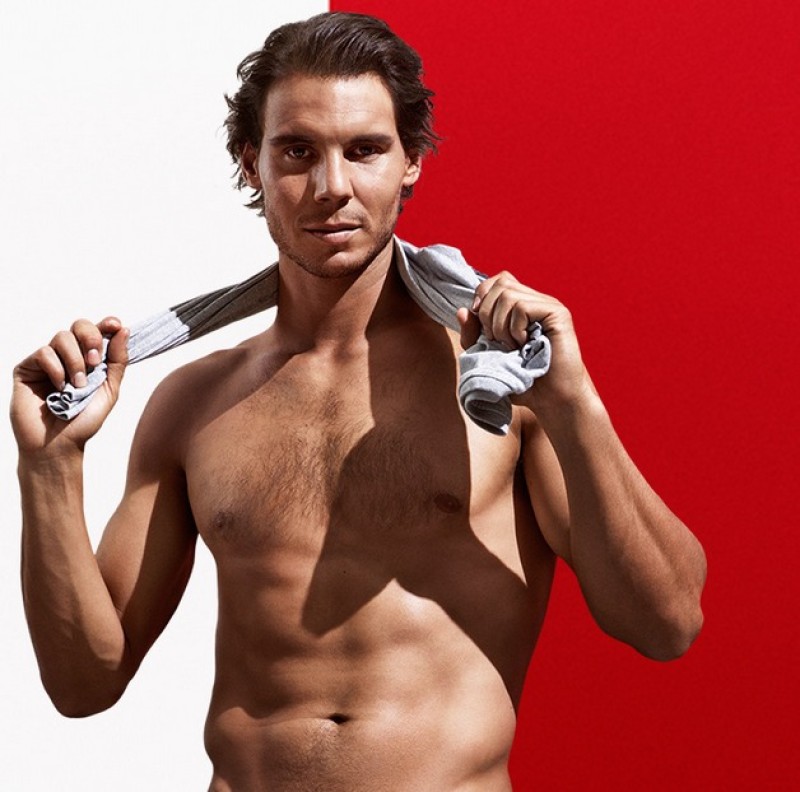 Tommy Hilfiger speaks about their newest brand ambassador, "Because we're so global now, Rafael Nadal resonates globally in most countries in the world. He also looks amazing in the underwear and the clothes. He's not doctored up, that's the real guy. Rafael embodies an effortless sense of style that exemplifies and reflects our brand spirit – he's confident, fun and cool."

The video below shows how Tommy Hilfiger took over Bryant Park, NYC, for a tennis showdown in true Tommy-style! Points were won, clothes were lost and Rafael Nadal hit the courts with some signature moves that gave all a new appreciation of his game.

Tommy Hilfiger and Rafael Nadal also present TH Bold, a new signature scent for men who were born to be bold.
Nadal spoke in support of his new role for the brand, "I've known Tommy and his family for years. When he approached me for the collaboration, I was very excited to work with my friend and one of the world's most renowned fashion designers. I'm honored to have this opportunity to collaborate with such an iconic American brand." He also added, "Working with Tommy is a fantastic experience – he's always got a smile on his face and a positive attitude. He's a very special person with great taste and an eye for design. He always knows what looks best and is good at giving style advice."