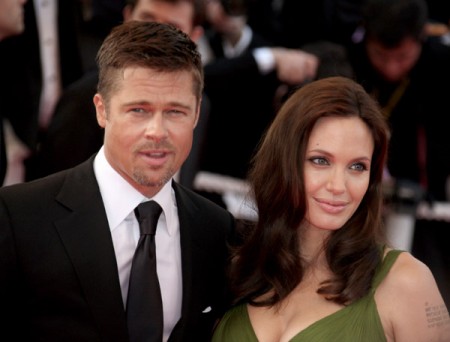 A new study found that it wasn't beauty, fortune, or box office success that attracted movie stars to their mates.
| by Ami Angelowicz | 2011 |

It was similar educational backgrounds. Researchers found that celebrities tended to marry partners who had the same amount of education as them. For example, neither Brad Pitt nor Angelina Jolie have a college degree and look how well things are going for them. Sure, they're not married—at least we don't think so—but they might as well be with that tribe of children. If landing a movie star is not on your "to-do" list, that's OK too. Scientists speculate that these findings apply to us regular folks as well. We should be looking to marry someone who is our equal in the education department. If things don't work out with me and Jason Segel, that means I'll be looking for a man who has a college degree in theater. I'm so screwed.