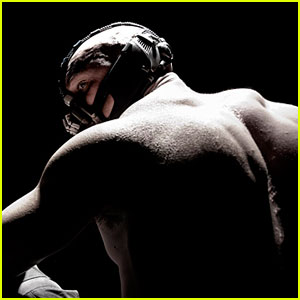 Check out this sneak peek of a buff and shirtless Tom Hardy in the upcoming film, The Dark Knight Rises!
| by Just | 2011 |
The 33-year-old actor takes on the role of Bane, the villainous escaped prisoner "who becomes abnormally strong after being pumped full of drugs," director Christopher Nolan previously announced.
The first photo of Tom as Bane surfaced on Friday, when the film's official website, TheDarkKnightRises.com, launched.
Fans quickly discovered that tweeting #thefirerises helps decode and fill in a mosaic of Bane – but some clever fans were able to uncover the full photo!