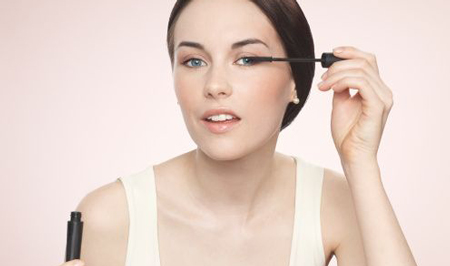 Just as fashion is sensitive to the changes in season, so are makeup trends vulnerable to it.
| by Genuis | 2011 |
To stay updated and be the sexy diva on the streets this fall, be sure to catch up with the following beauty trends and makeup colors for the coming few months.
Lip on Burgundy
Wine shades in matte or gloosy finish are "in" this season, be it fashion or makeup. The shiny,rich look of enamoring burgundy lips was first noticed at the Gucci show this year. The Black Honey Almost Lipstick from Clinique is a great pick if you want it to be too glossy. The blackened raisin look is a stunning choice for every complexion.
Bold Brows
Naturally thick brows have made a come back again this season. From city streets to runways, you can see them making an impact everywhere, however do not interpret "natural" brows to mean unkempt or unruly brows. Be sure to have nicely shaped brows. You can add a dab of vaseline or apply eyebrow gel to have strong, attractive brows. Use a pencil that is just one shade darker than the natural shade of your brows, in case you have sparse brows.
Gold Eye Shadow
Eye shadow is another important aspect of flaunting ravishing eyes. Slight strokes of metallic shades can work just perfect for a hot smokey eye look for the evening or the daytime. But be sure to wear them subtly. Don't overdo them. You may even add on a light-handed stroke of your eye shadow to your lips and cheeks for a better effect overall. Aqua and plum eye shadows also look pretty chic.
Juicy Color Pops
Okay, juicy pops are usually a thing of summers but there's a no rule, right? Citrus lipsticks are very much the hot trends this fall. It may be a red eye shadow or tangerine lips, a slight hint of juicy pops of color can brighten your look to a great extent. You may try Neon Orange lipstick from MAC to achieve this effect.
Nail Nudity
Nude nails look sexy, simple, and sophisticated, all at the same time. For longer nails, go for matte finish; shorter nails will be better complimented with glossy nude shades. Essie Nail Polish has some great choices when it comes to selecting the nude nail color. Priced at less than $5 per nail shade, there is nothing that can beat the appeal of this nail color brand.