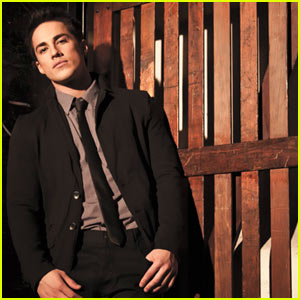 Michael Trevino suits up in a new photo shoot.
| by Just | 2011 |

The 26-year-old Vampire Diaries star will make his last appearance of the season on tonight's episode, called "The Sun Also Rises"!
Here's the synopsis: "With the arrival of the full moon, Elena (Nina Dobrev) tries to prepare for whatever Klaus (guest star Joseph Morgan) has planned and Tyler (Michael Trevino) faces his second transformation. The terrifying events quickly spin out of control, despite an unexpected act of courage. Finally, Damon (Ian Somerhalder) admits the truth to Stefan (Paul Wesley) about a terrible new development they must face.
Don't miss Michael in The Vampire Diaries, airing TONIGHT (May 5) at 8/7c on The CW.