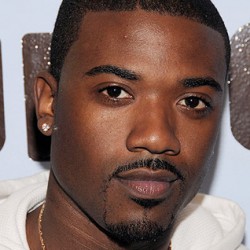 Here's the latest development in the situation with Ray J and Fabolous.
| by Just | 2011 |
Now Brandy's brother is saying he won't be pressing charges against rapper Fabolous for whatever down Saturday night in Las Vegas, where the two got into some sort of heated disagreement.
"I'm not proud of nothing that happened out here. That's not how we roll," Ray J told a TMZ cameraman, while walking to an awaiting caravan of vehicles.
When asked if Fab had got the best of him with a knockout out punch, he responded, "That's not what happened."
Because both parties have made conflicting statements about what really went down in the Palms Hotel hallway, and with video of the confrontation, it's still unclear if the two actually went mano-a-mano.
But the one thing that is for sure. The drama started over an HBO show and Twitter. And speaking of Twitter, Ray J took to the social network to clean up some of the mess and apologized to his fan for some of the comments he made on the radio.
"I try to stay positive with everything I do. I don't try to bring negativity to anybody," he told TMZ.
Watch:
Love this post?
Read also