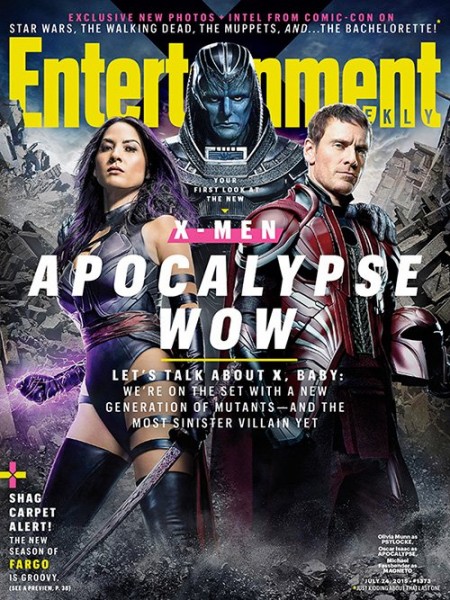 Filming is well underway on the final installment of Bryan Singer's "X-Men" trilogy and Entertainment Weekly just published still images from the set of "X-Men: Apocalypse" that are nothing short of awesome.
| 2015 |
The new snapshots offer a first look at Olivia Munn as Psylocke and Oscar Isaac as the titular character Apocalypse and they're joined by the always-dreamy Michael Fassbender in his Magneto getup.
"X-Men: Apocalypse" is slated to hit theaters on May 27th, 2016 and also stars Jennifer Lawrence, James McAvoy, Nicholas Hoult, Rose Byrne, Evan Peters, Lucas Till, Sophie Turner, Ben Hardy and Tye Sharidan.