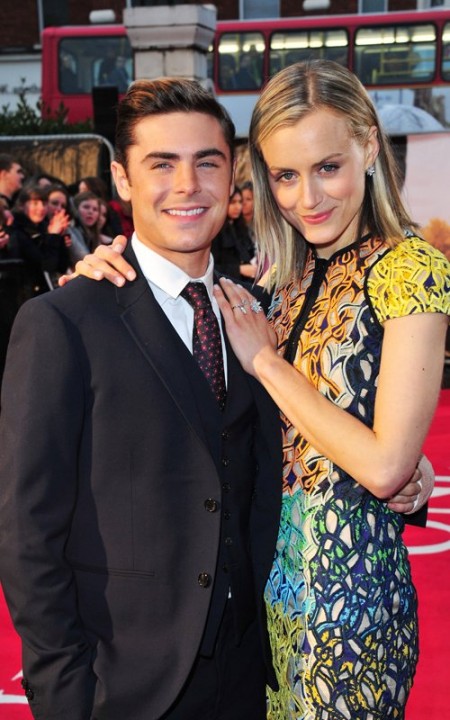 Taking their new film to London, Zac Efrona dn Taylor Schilling were spotted at the UK premiere of "The Lucky One" today (April 23).
| by Celebuzz | 2012 |
The "Charlie St. Cloud" hunk and his gorgeous costar looked fabulous as they greeted the fans and press that gathered at the Bluebird ahead of the screening.
In a recent interview, Zac talked about the harsh and in-depth training he underwent to prepare to play his part as a military soldier.
"It was pretty intense. I went thought sort of marine school, I did training and a lot of weight lifting to really look the part. I wanted to do the marines justice because these are real American heroes, this is a bit more sensitive than anything I've played before."
"I went down to meet several marines with the directors, and really we were just given time to sit with them and ask them questions and find out as much as we could about what it's like to spend a day in the life of a marine. And it was incredibly insightful."