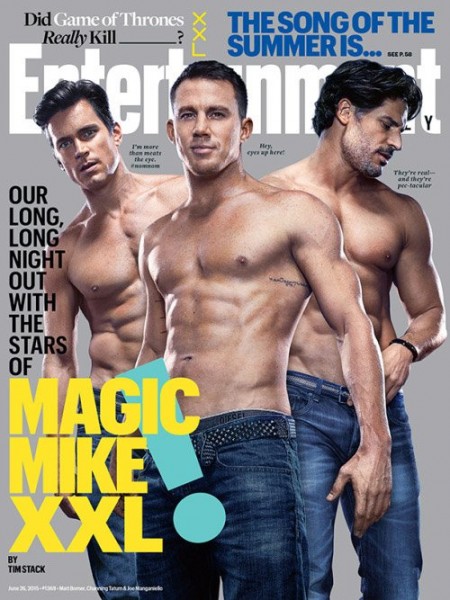 Talk about an abundance of abs, the stars of "Magic Mike XXL" are flexing up a storm on the cover of Entertainment Weekly's latest edition.
| by Celeb | 2015
"She's the Man" stud Channing Tatum is front-and-center, showing off his shirtless glory along with hunky stars Joe Manganiello and Matt Bomer.
In the interview, "White Collar" actor Bomer shared the secret to creating a great chemistry on the set- "I think anytime you want to form a rock solid ensemble, make everybody get naked. Instant trust."
Love this post?
Read also