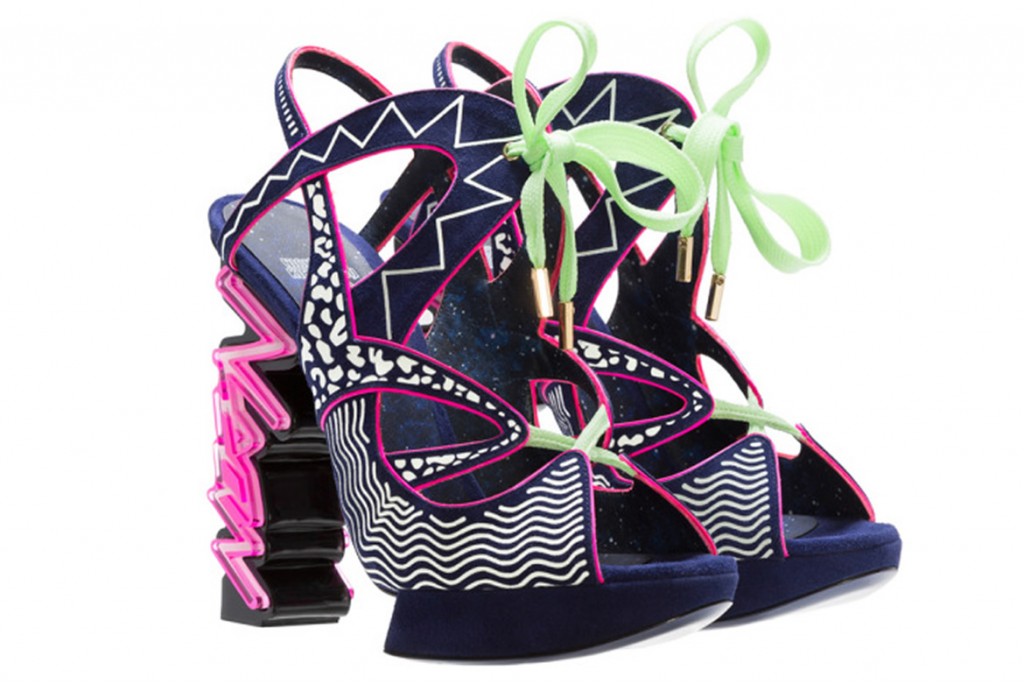 Nicholas Kirkwood is celebrating a decade in the luxury-shoe business by unveiling a limited-edition collection of shoes.
| Style Style Women | 2015 |
Injected with playfulness, the collection is inspired by the arcade craze of the 1980s and the British footwear designer's own childhood memories.
The made-to-order 10 collection comprises of shoes with names like Neon City, Fast Car, Back to the Sneaker, Pac Man and Millenium City. Reflecting Kirkwood's bold, graphic aesthetic, they will be launched at the upcoming London Fashion Week.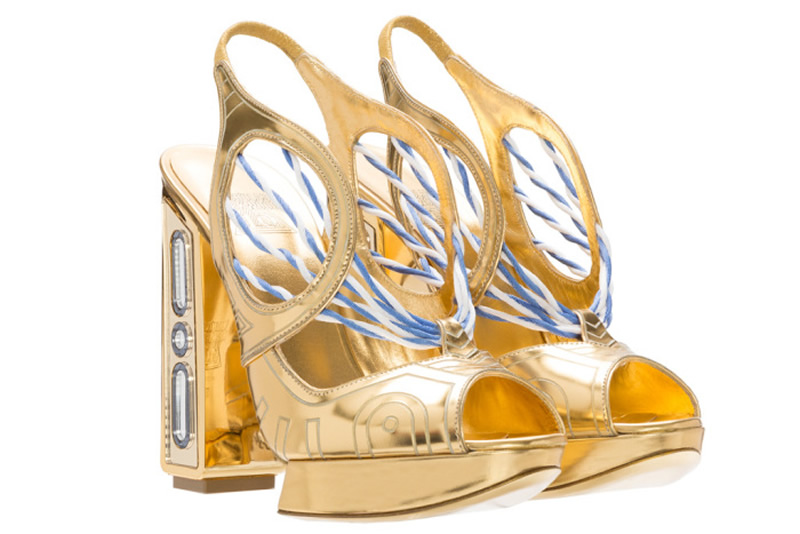 The commemorative playful collection experiments with graphics and taps the emotions of 10 years old's excitement of discovering something for the first time.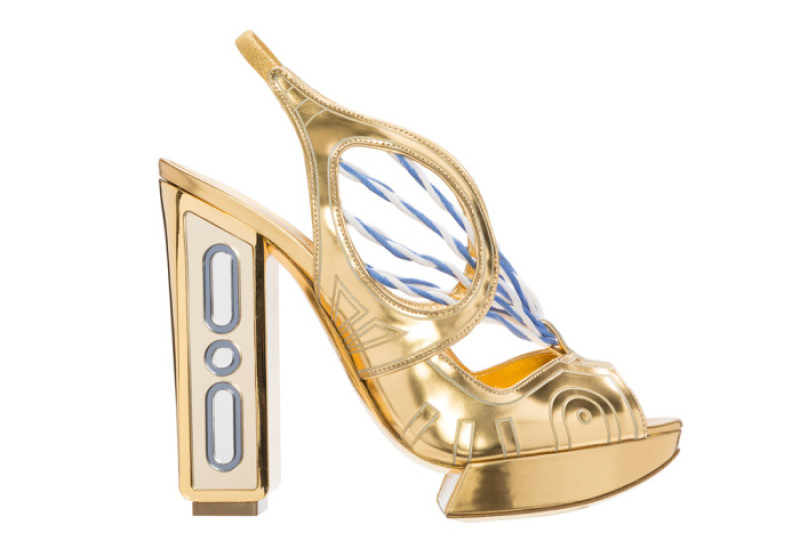 Stating that the collection is based on all of his favorite designs, the designer also mentioned that, "I wanted to celebrate 10 years of the brand with a collection that sums up many things for me and what I stand for: challenging convention and subverting people's ideas of what footwear should look like."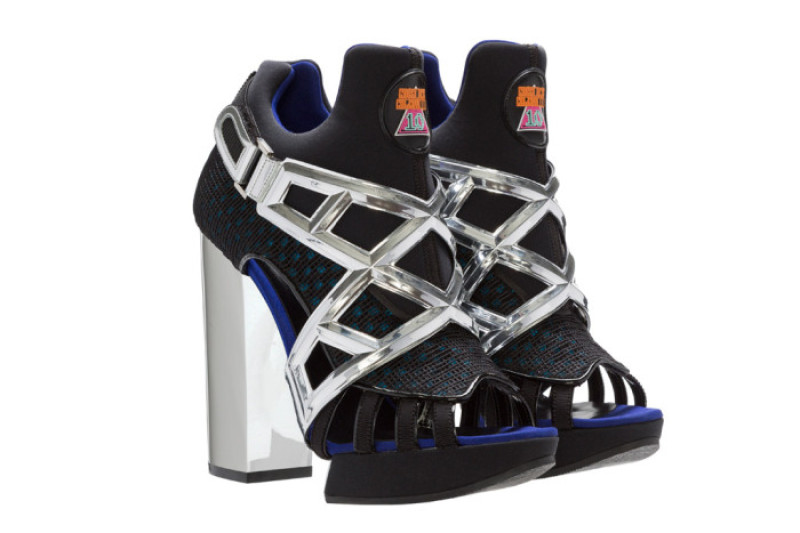 Nicholas Kirkwood's Neon City features blue suede with luminescent foil detail and laces. It stands tall on black acrylic glass heel with luminescent 'Neon' motif insert.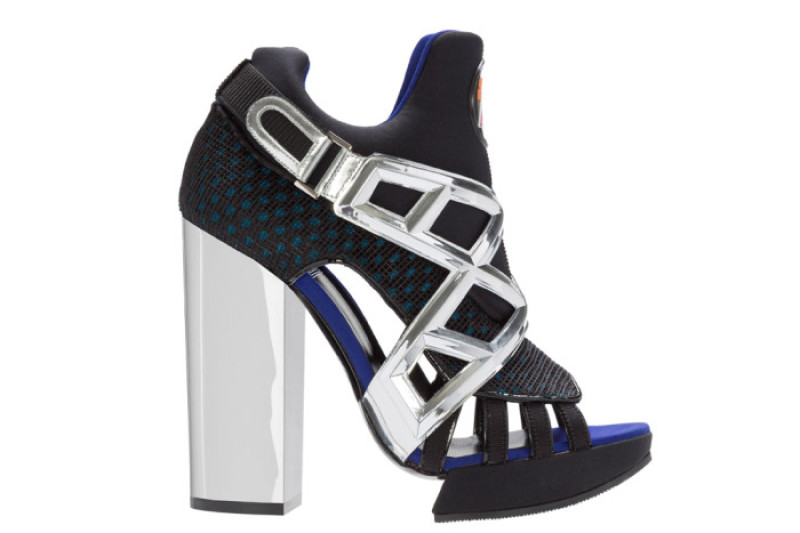 While the Pac-Man sandals are shaped out of black suede with black patent border and electric blue, foiled kid trim. It boasts of 6mm square cut tinted crystal and jet Pac-Man along with lacquered black heel designed with acrylic glass marquetry insert.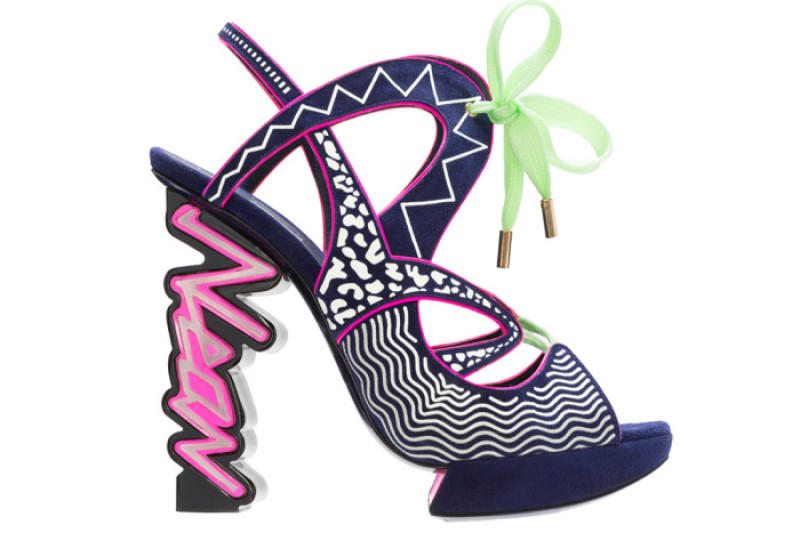 Available from $2,700 to $6,900, each shoe from the collection will be numbered and feature collectable-box packaging.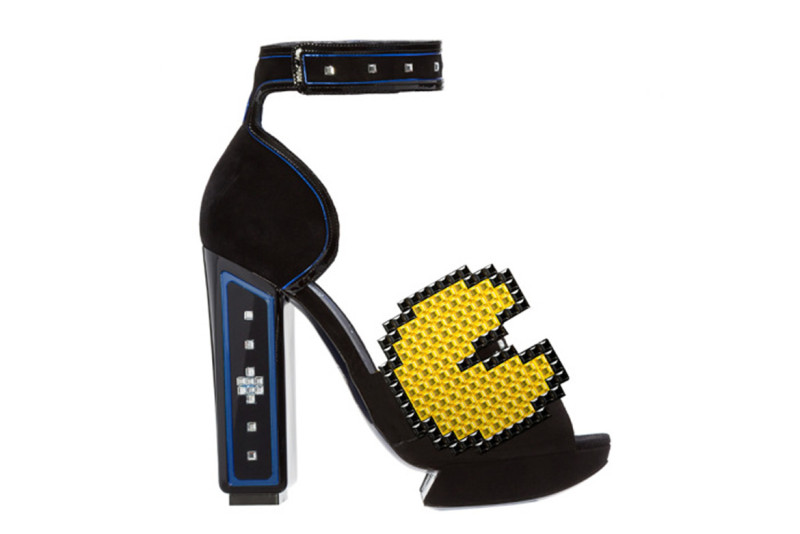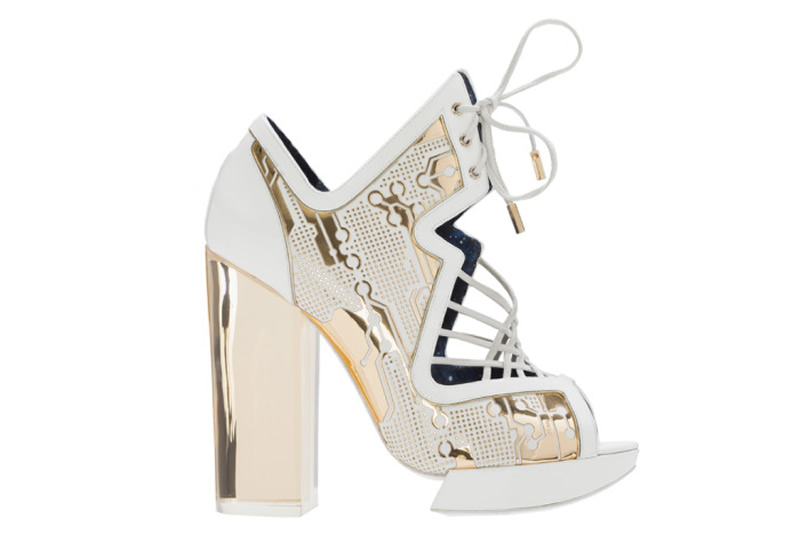 Nicholas Kirkwood 10 Collection will be offered at Selfridges in London, Le Bon Marché in Paris, Shin Kong Place in Beijing, On Pedder in Hong Kong and Singapore, Bergdorf Goodman and Level Shoe District.
Love this post?
Read also