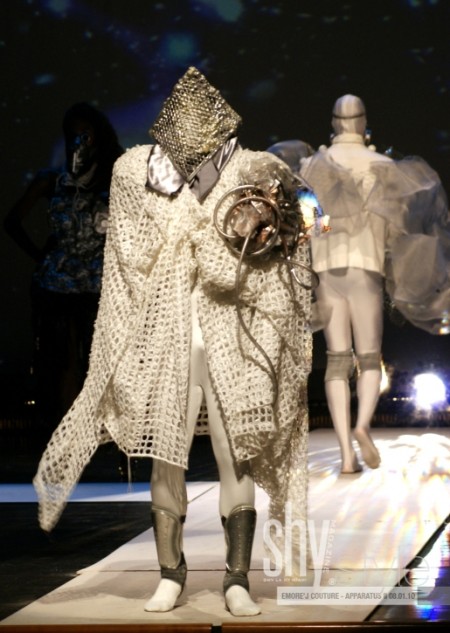 The Rapture of "Nesir Slegna"
| by Jenifer Rivera//2010//
Emore'J Couture unveiled his Apparatus II: The Rapture of "Nesir Slegna" on August 01 2010 (Sunday) at Thearc Theater, Washington DC. It was a huge sucess that included Emore'J's couture designs as well as a variety of other faboulous designers.
To find more info about Emore'J, please visit his website at emorejcouture.webs.com
To view pictures of the show and backstage, please view slideshow.