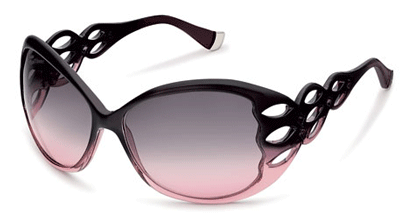 For those who covetously clocked the besunglassed finale of John Galliano's Spring 2010, look no further.
| by Tina Isaac |
The first two styles in the designer's debut line of sunglasses, dubbed Les Biches, bow this week in his Paris boutique and will arrive in U.S. shops in the first week of November. Twelve more styles will follow for spring.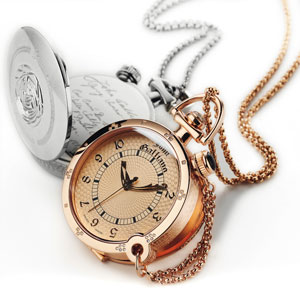 Galliano has also teamed up with Morellato on a line of watches. For women, there are 28 timepieces, many of which reinterpret the classic pocket watches he's collected over the years. There are romantic flourishes, like a rose etched on a dial or a tiny chain linking the crown to the winding mechanism. Some come studded with pearls on a chain necklace. Prices run from a (relatively) affordable $1,125 to $15,000 for a model in solid gold and diamonds. No solid word on when they'll be in stores, but according to a Galliano rep, it could be as soon as Christmas.