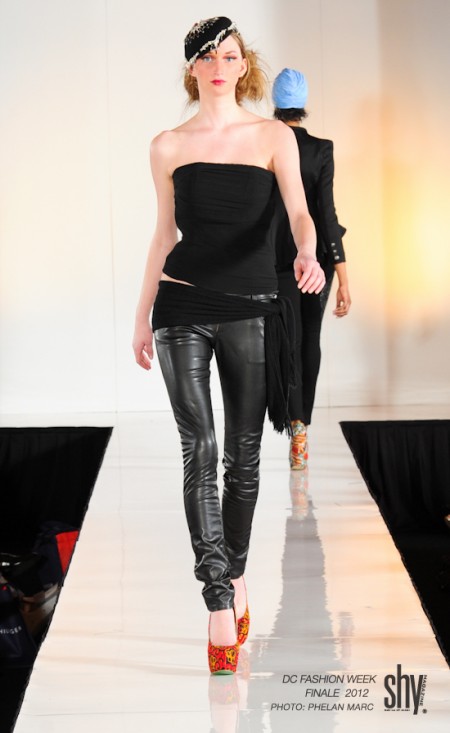 Anyone who attended DCFW, can attest that DC's Fashion Week was a spectacular event!
| by Brenda Landry / Che Elle | 2012 |
It was a week long designer's dream with various
designers hailing both nationally and internationally joined Ean Williams, [Executive Producer of DC Fashion Week] to present their newest designs for 2012.
But the end spotlight was the finale show, held at the Embassy of France and was one of most anticipated events of the week. The anticipation was met with a bravo of all sorts, with compliments alike. No surprise everyone's talking about and awaiting the encore! The models were beautifully dressed in gorgeous designs, filled with amazing color, great for the "in" look of Spring/Summer 2012. Countries including, but not limited to Liberia, Norway, and the Ukraine sprinkled us with this visual goodness!
This beautiful and well organized 7 day event was not only extremely elegant, but reigned supreme of anything ever seen in the District's fashion event area!
The audience at both the Saturday evening show and the Finale show dazzled with ooh's and aah's! Cheers from the audience were literally roaring with approval. This indeed captured an un-avoidable truth about the future of DC's blossoming fashion scene. It says: DC Fashion Week 2012 was perhaps the best fashion week in it's division and it is here to stay!
See you there next year, even bigger, and even better!
Part 1

Part 2 – Behind the Scenes