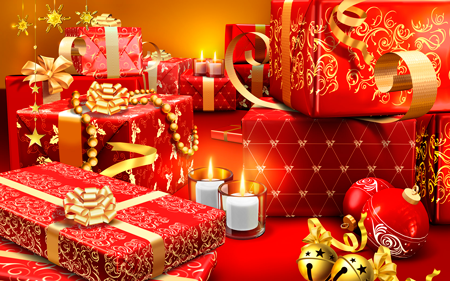 The 12 Best Christmas Gifts for Men may vary; it all depends on the man for whom you're buying gifts.
| by Tiffany Cermak \
We all know men can be picky. One of the hardest things at Christmas time is finding the perfect gift for people. Picking out gifts for men is even harder. After all, we're women, not men; while lots of us have similar interest, our likes and dislikes tend to differ quite radically! If you're having trouble, there's still time to get the perfect gift. Just read my list of top 12 Christmas gifts for men and you will for definitely walk away with at least an idea for a special man in your life.
1. A Swiss Army Knife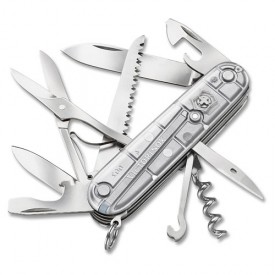 Stuck on what to get a particular man? Get him a stainless steel Swiss Army Knife that will last him forever! With a built in set of scissors, a screw driver tip, a bottle opener, blades, a tooth pick, and many other features, he's going to use it quite a bit! With all the new tools he will have in his pocket, he's going to be wondering why he didn't have one of these before!
2. A Stellar Smartphone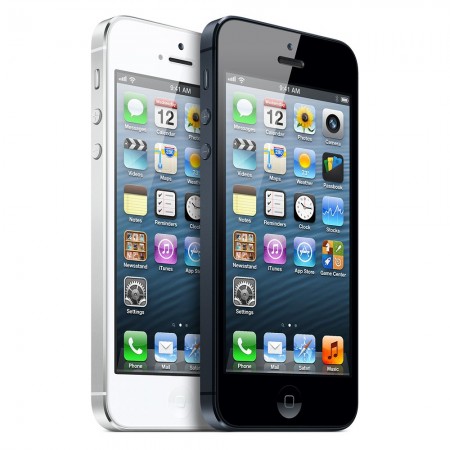 One of the best Christmas gifts for men and women this year is a smartphone! Some people prefer iPhones, others like the Galaxy, so I'm leaving the particulars up to you. Rest assured, however, that if you buy the latest and greatest, or even save by getting last year's model, that special guy in your life will be quite happy. No matter the model or the manufacturer, you'll be able to get him a phone that has an MP3 player, GPS capabilities, 3g internet connection (at the very least!), a camera, games, and applications. He will never get bored with this piece of mobile technology!
3. Any Gaming Console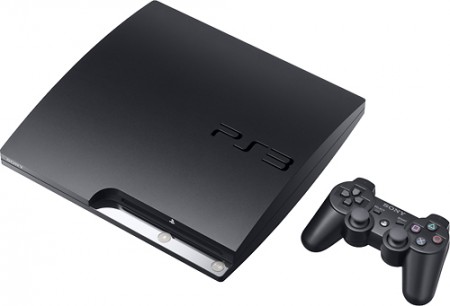 They all do it but women don't like to talk about it! Video games! One of the best Christmas gifts for men is the gaming system of his choice. The PlayStation 3 is still a classic, the Xbox 360 is still hugely popular, and Wii has a couple of brand new offerings, so you've got plenty of options. Regardless of which one he likes best, every gamer should have one. The latest choices have everything, including internet capabilities, so he'll be able to keep up with the latest gaming trends!
4. Video Games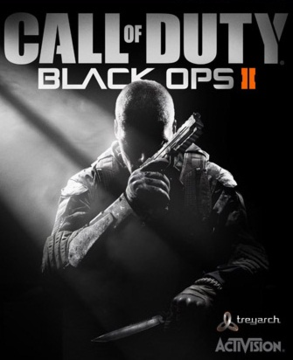 One of the best Christmas gifts this year for men would be a video game. There are lots of great games available, from Halo 4 to Call of Duty: Black Ops II, and dozens of others. Figure out whether he prefers first-person shooter games, sports games, or something a little more whimsical. Whatever he likes, you'll be able to find it for whatever console he has. If you get him a game he loves, it's bound to put a smile on his face! Just make sure he doesn't already have it!
5. Digital Camera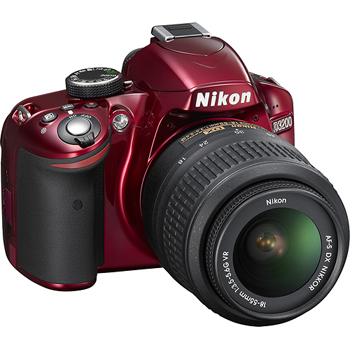 One of the best Christmas gifts for any man would be a digital camera. This is a Nikon D3200 and it's one of the best cameras on the market right now, but there are others for every price point! Even if you choose something more or less expensive, you'll easily be able to find cameras with tons of pictures, all of them ideal for the consummate shutterbug. Whether he's an amateur photographer or simply enjoys taking pictures of friends and family, this is a gift he'll absolutely love!
6. A Laptop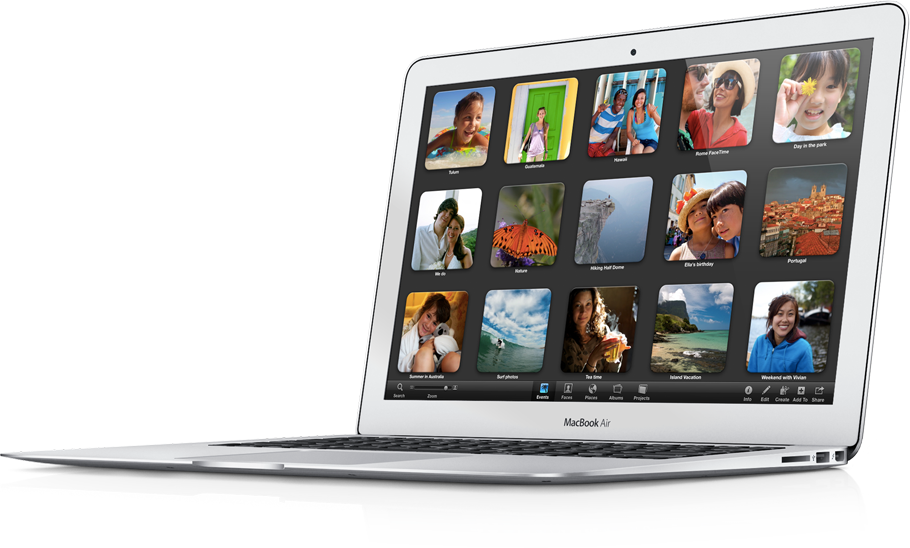 Does he have a notebook computer? What about a netbook? Whether he's an Apple man or a fan of PCs, why not get him a brand new laptop? There are tons of surprisingly affordable options, especially if you decide to go with a small, portable, but still high-tech netbook — you can get a great one for less than $300! Of course, if you really want to make him flip, then this MacBook Air or the latest, slimmest HP offering are both ideal choices.
7. A GPS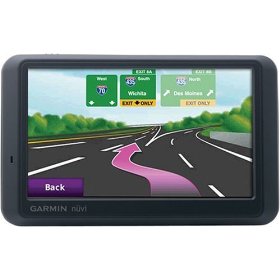 It's not a secret that men do NOT like to ask for directions! With a GPS Navigator, you will never have to ask for directions for him again! Not only do you never have to ask for directions again, but newer GPS devices allow him to speak on the phone in his car without having to dangerously use his cell phone. For instance, this Garvin GPS Navigator comes equipped with a hands free calling. If the phone wasn't enough, try getting him a GPS system comes with included traffic updates! Your GPS will keep you in tune with the latest traffic updates so you won't get lost or stuck in traffic. Who wouldn't want this for Christmas!?
8. An Apple iPod Touch 5G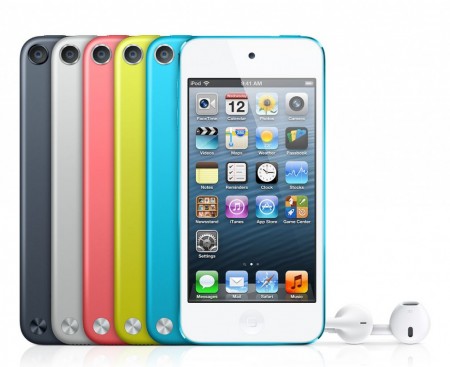 Needless to say, the days of the Walkman are over. Even portable CD players just aren't enough anymore. Surprise a special guy in your life with an Apple iPod Touch 5G. The latest generation keeps him in touch with the internet, games, videos, applications, and so much more! You're sure to please with this iPod Touch, which is definitely one of the best all around Christmas gifts for the year!
9. A Flat Screen TV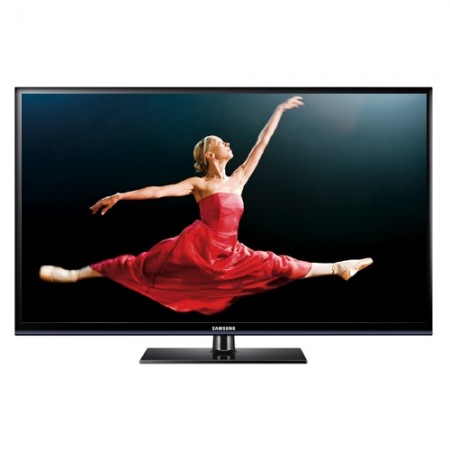 Flat screen TVs are a bit pricey, but they're worth it in the end! We find comfort in our homes and one of the most comforting times is while we're watching TV. What better way to let him know that you think he's special than by buying him a sharp looking flat screen television? Not only will he enjoy his TV, but you'll enjoy it too! While he'll enjoy watching sports or playing video games, you'll love snuggling up with him during movie nights. The best part is that there are lots of options, from LCD to plasma screens, 24-inches to enormous 60-inch TVs. You can easily stay within your budget while pleasing him to no end!
10. Kindle Fire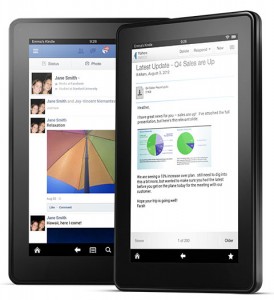 One of the best Christmas gifts for men this year would have to be the Kindle Fire. Creating the newest buzz in the world of technology, this item is a must buy for anyone. It's ten times better than the original, plus you have a variety of choices: the standard Fire can be his, via you, for as little as $159, or you can go for a high definition and a larger screen, with options ranging between $199 and $499. With his Kindle Fire, he'll be able to read all of his favorite books and magazines, plus he can surf the web with a super-speedy Wi-Fi connection, and the vibrant color is definitely a bonus! This is a must for any bookworm!
11. Gift Cards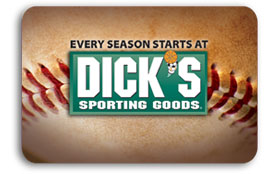 Really stuck on the best Christmas gift to get a man in your life? If you've really thought of all you could think of and haven't come up with anything, then it's time to let him decide! Get him a gift card for his favorite store. No harm done. He can pick out his gift and he may even like that better! Whether he loves browsing at Dick's or goes crazy for Best Buy, Home Depot, or even Macy's, get him an open-ended gift he'll really enjoy!
12. Gourmet Gift Baskets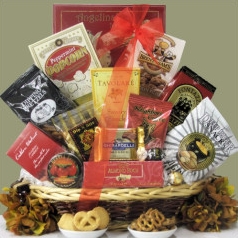 If you're searching for a gift for your favorite foodie, try a gourmet gift basket! One popular gift basket is the snack attack gift basket, which has a variety of gourmet cookies, pretzels, chocolates, and chips. There are lots of other options as well, from wine and cheese clubs to gift items from Omaha Steak, so just choose something that incorporates his favorite food! Remember, his stomach provides the fastest route to his heart!
The top 12 Christmas gifts for men won't last forever! Get out to the store and make sure you get him a gift before it's too late. Hopefully this list of gift ideas for a man in your life has helped you narrow down your options of what to get him. After all, we know they can be picky! Have any other ideas for what to get a man in your life for Christmas?