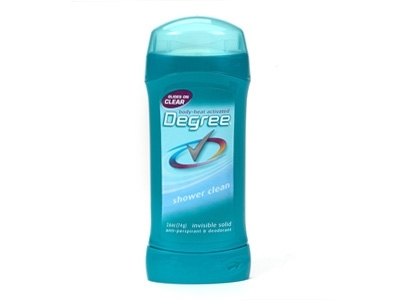 What did women do to stay dry and odor-free before deodorant and antiperspirants were invented?
| by Jennifer |
Idon't even want to think about it… my grandmother tells me women wore pads sewn into the underarms of their dresses, which to me sounds both awkward and smelly. I'm so glad we've progressed so far since then! We have hundreds of effective antiperspirants on the market, some specifically designed just for us girls! If you're on the market for a new one to try, or just want to see what's out there, keep reading! Here are 7 great antiperspirants for women.
1. Almay Clear Gel Fragrance Free Antiperspirant & Deodorant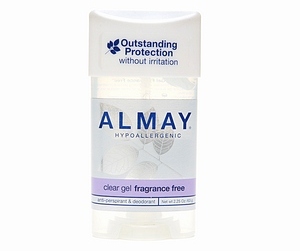 Price: $3.29 at drugstore.com
This is a combination antiperspirant and deodorant, and is formulated to be gentle, even for women with sensitive skin. It also goes on without leaving a white residue behind, which means no more white marks on your black tops! It's also fragrance-free, so it won't interfere with your perfume or body lotion.
2. Arm & Hammer Essentials Natural Deodorant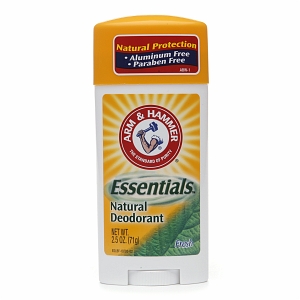 Price: $2.99 at drugstore.com
Baking soda is a natural deodorant, absorbing and deactivating embarrassing odors, so it makes perfect sense that this deodorant would be effective. It's made without aluminum or parabens, and I love the fresh, clean scent! It's also available in an unscented formula.
3. Secret Clinical Strength Antiperspirant & Deodorant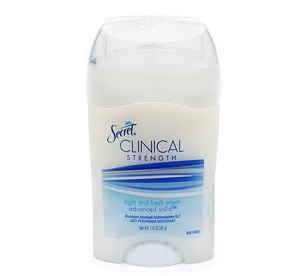 Price: $8.29 at drugstore.com
This is my everyday antiperspirant, and it's very effective! It comes in three scents, and is worth every penny. You apply it at night before bed to be dry and odor-free all day the next day. It's so amazing, it was an allure magazine reader's choice award winner! And if that's not enough to convince you, Secret offers a money-back guarantee.
4. Dove Ultimate go fresh Clear Antiperspirant & Deodorant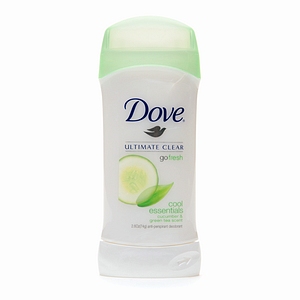 Price: $4.99 at drugstore.com
This is another one of my favorite antiperspirants because it feels so good on, and it smells divine! In fact, I love the scent so much, I even tried the matching body spray. It's ideal for summer, when the weather's hot and you're more liable to perspire.
5. Degree Women Antiperspirant & Deodorant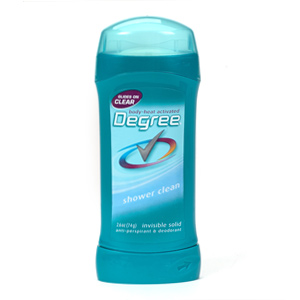 Price: $3.49 at drugstore.com
This solid antiperspirant looks white, but it applies clear, so it won't leave white residue on your clothes. It's also body-heat activated, so when your temperature rises, it start working overtime. I love the shower-clean scent, since it's not overpowering.
6. Lady Speed Stick Invisible Dry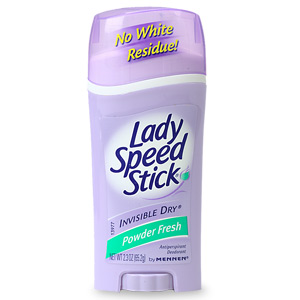 Price: $3.39 at drugstore.com
This antiperspirant is formulated for a woman's chemistry, and is even shaped to glide on more gently. The baby powder scent makes it ideal for adults and for teens, and it's very effective. It also won't leave white residue on your black tops and dresses… perfect!
7. Tom's of Maine Crystal Confidence Natural 24 Hour Deodorant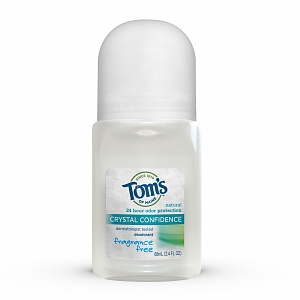 Price: $3.99 at drugstore.com
Are you looking for an all-natural deodorant? Then give this one a go! It's 100% natural, made with anti-bacterial potassium alum and zinc citrate to keep odors at bay all day long. It's not an antiperspirant, so you may still experience wetness, though, but it's ideal for women who don't noticeably perspire.
With so many antiperspirants to choose from — and these are just a handful of them! — there's bound to be a formula and a scent that's ideal for you! I prefer the Secret Clinical… which of these women's antiperspirants do you use, or is there another one you think works better?