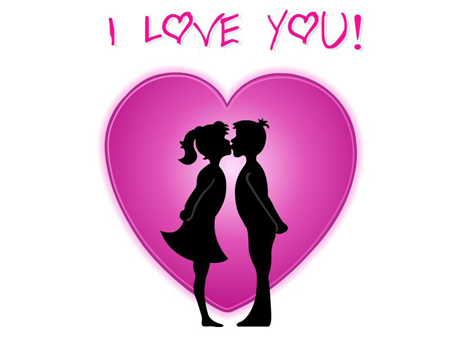 You readers asked for it, and we answered – here is your post on some fab and clever inexpensive gifts for Valentine's Day that are sure to make your man feel special, without breaking the bank!
| by Heather Jensen |
Whether your man is obsessed with cameras or if he is just looking for a way to groom himself, these inexpensive gifts for Valentine's Day are super unique, but still inexpensive!
1. Minimergency for Him Kit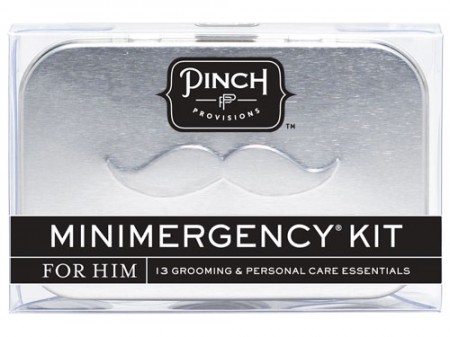 I love a guy that is super groomed and looks nice, but it takes time to do that, doesn't it? This little kit is filled with everything that he'll need to look awesome! This is one of the top inexpensive gifts for Valentine's Day that is useful, but not overdone. It's only about $13.00 from pinchprovisions.com!
2. ASOS Watch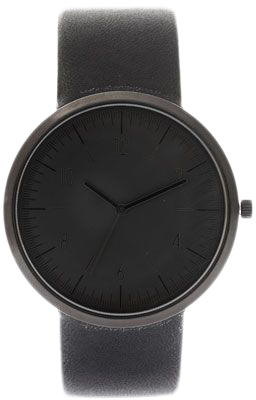 If your man is a time keeper, he'll absolutely love this watch – and it isn't all that expensive either! It's just under $50.00 and it's super stylish. It's got an adjustable crown, a sleek and chic face and a pin buckle that is super easy to keep on! Give it a try!
3. Lomography Oktomat Camera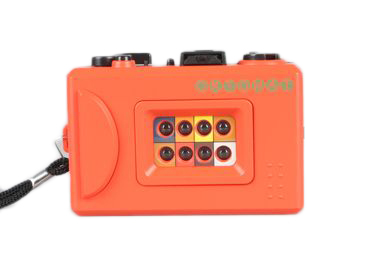 If your man is the ultimate photographer, but hasn't found a camera that is cheap but still worth it, this lightweight, flashy and fashionable camera is perfect! It's got a pop-up viewfinder and it's under $30.00 on uniquephoto.com! The ideal gift for the photographer in us all!
4. Wild Man All Natural Cologne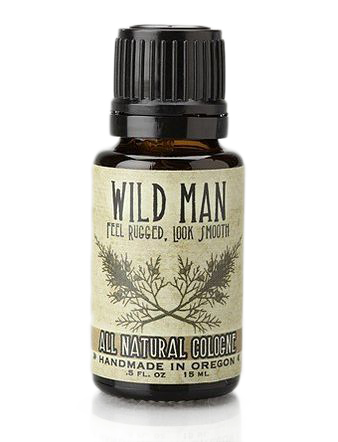 Now, I am all for a man that wears cologne, but cologne can honestly be super expensive. If you want cologne that smells great (just like a woody, musky note), but doesn't break the bank, go on over to Urban Outfitters and get some Wild Man! It's the greatest cologne for the woodsy man!
5. Love/Hate Necklace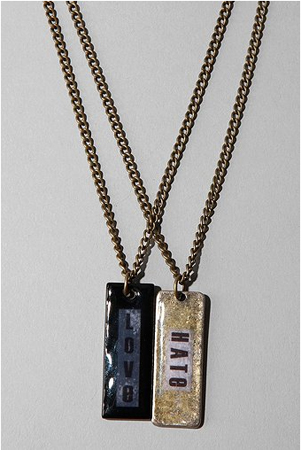 Now, I know a lot of men hate to wear any necklaces, but if your relationship has a little twist of hate and love, this is the perfect necklace for him! It's cute, it's totally special and it's only $18.00 at Urban Outfitters! It's one accessory that your man is sure to love!
6. Photo Candles
Now, this is actually a gift that won't cost you anything but the photo, the paper and the candle holder. This is perfect for the executive that doesn't like to clutter his office with a lot of pictures. It's a DIY gift, girls! Take a look at the tutorial below!
7. Map of Love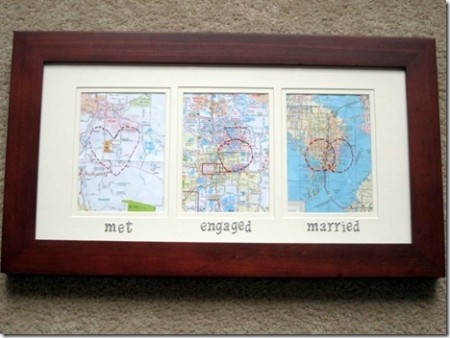 Have you and your boyfriend moved a ton? Have you fallen in love in one place and gotten married in another? Why not make a map of everywhere you've been and string it all together? This awesome gift is DIY and so much fun!
8. Personalized Cutting Board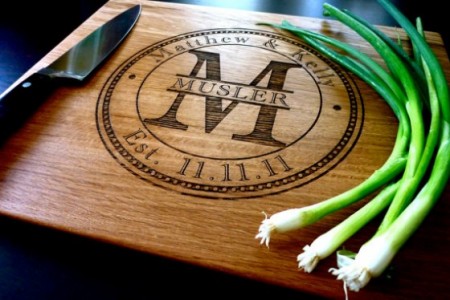 Finally, the last Valentine's Day gift for the foodie and cook out there is a personalized cutting board. It's so nice to have something that is completely yours and that has your name on there. If you're man is a cook, he'll absolutely love this gift! This one is available for only $39.00 at Etsy, but do a search, there are tons!
I love Valentine's Day. It's a day so full of love and life, it's an amazing time of year! So, is there something on this list that works for your man? What other gifts have you given in the past? Share 'em all below!