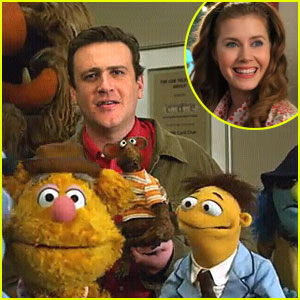 Check out the trailer for The Muppets, featuring Amy Adams, Jason Segel, and, of course, the Muppets!
| by Just | 2011 |
Here's the synopsis of the film, in theaters on November 23: Love struck meets star struck when a small town couple (Amy Adams, Jason Segel) head to Hollywood and discover their dreams of hitting the big time may cost them the one thing that matters most — each other.
For more from the film, become a fan over on Facebook or use the hashtag #GreenWithEnvy on Twitter!