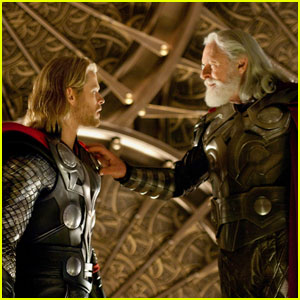 Check out these shots of Chris Hemsworth and co-star Anthony Hopkins from the upcoming action flick Thor!
| by Just |
The movie, out May 6, also stars Natalie Portman. In case you missed it, check out its trailer!
"[Thor] is incredible. It's based on the comic book and it's a beautiful meld of Viking and Norse mythology and science fiction and [my character] becomes Earth bound," Chris recently said.
"It's got everything – love, action, a bit of comedy," he added.