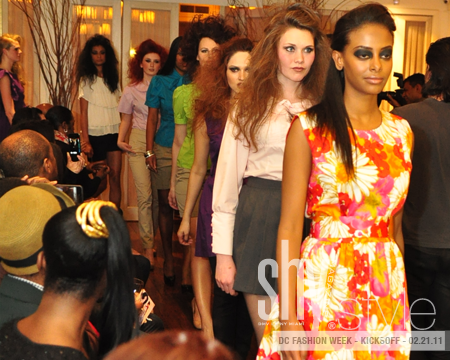 Its that time of year again, DC Fashion Week kicks off its 14th Season at the upscale Greek restaurant; Kellari Taverna, on K Street.
| by Sana Akibu | 2011 |
The event featured Washington DC's designers, models, buyers, vendors, socialites, and fashionistas. DC Fashion Week is a highly anticipated fashion showcase that is held every year in February and September which exhibits local and international designers through out the week. The designers, models, and audience continues to grow and exceed our expectations every season. We look forward to the rest of DC fashion week.