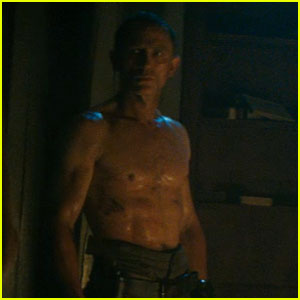 Daniel Craig goes shirtless in the new trailer for his upcoming film Cowboys and Aliens!
| by Just | 2011 |

Synopsis: A spaceship arrives in Arizona, 1873, to take over the Earth, starting with the Wild West region. A posse of cowboys are all that stand in their way.
Daniel stars as a lone cowboy who leads the uprising against the aliens.
The new trailer premiered during tonight's episode of American Idol.
Cowboys and Aliens, which also stars Harrison Ford and Olivia Wilde, hits theaters on July 29!