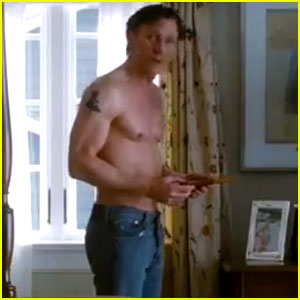 Daniel Craig is spooked shirtless in this new television spot for his upcoming film Dream House.
| by Just | 2011 |
The 43-year-old actor stars in the horror film about a family who learns that a brutal crime was committed against the former residents of their house.
Also starring in the film is Daniel's wife Rachel Weisz! Daniel and Rachel worked together on the film late last year and tied-the-knot in June.
If you haven't already, check out the super scary theatrical trailer for the movie!
Dream House is set to be released in theatres on September 30.