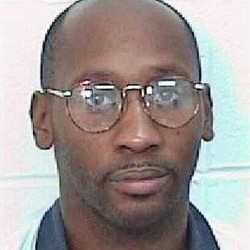 Troy Anthony Davis, whose controversial death sentence for killing a police officer resulted in worldwide support, was executed by lethal injection at a state prison in Jackson, Ga. at 11:08pm EDT, according to officials.
| by eurwed | 2011 |
Davis had claimed innocence in the murder of Mark MacPhail – a Savannah, GA policeman – 22 years ago. However, the courts consistently ruled against him. McPhail's family says they finally have justice.
Afterward, the reporters who witnessed the execution, held a press conference/briefing to to give their eyewitness accounts. Watch: