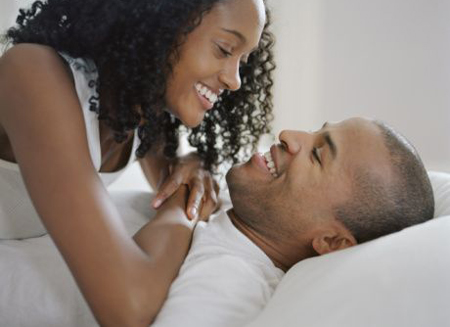 New research shows that semen may have a positive effect on a woman's moods.
| by Psych Central's Dr. John Grohol |
"Seems to me the basic conflict between men and women, sexually, is that men are like firemen. To men sex is an emergency, and no matter what we are doing we can be ready in two minutes. Women, on the other hand, are like fire. They are very exciting, but the conditions have to be exactly right for it to occur."—Jerry Seinfeld
"I just couldn't decide if he was really sponge worthy."— Elaine, Fictional character on the TV show, Seinfeld
There seems to be rather compelling evidence that semen may be a natural antidepressant for women. The intriguing feature about this finding is that it emerged from research with lesbians.
In the September issue of Scientific American, an article (see source below) focused on the many virtues of semen. No kidding. It would seem an article like this would be a comic's dream to find. But even Jerry Seinfeld would have to give the facts a second look.
The McClintock effect, synchronization of menstrual periods, happens when groups of women of reproductive age all live or work together. We have known about this phenomenon for a long while, and have accepted that pheromones, secreted scents, are the factor regulating the hormones.
But this isn't true of all women.
Researchers Gordon Gallup and Rebecca Burch tried to understand why the synchronization of periods did not occur with lesbians. The most obvious difference between the two groups is that the lesbians are not exposed to semen.
Could it be that the biochemical makeup of semen is such that when absorbed through the vagina it affects a woman's hormones?
Sperm is suspended in semen and isn't absorbed by the vagina. It makes up approximately 3% of the solution, but the rest of the seminal fluid has more than 4 dozen other chemicals. One of which is serotonin: The main neurotransmitter in antidepressants like Prozac, Lexapro, Zoloft and Paxil. But wait—other mood enhancing chemicals are also present, like oxytocin, the "love hormone," which has been linked to such things as orgasm, social recognition, maternal instincts and anxiety reduction.
Gallup, Burch, and researcher Steven Platek surveyed nearly 300 college women on their levels of depression. They administered the standardized Beck Depression Inventory and compared women who typically used condoms or had no intercourse, to women whose vaginas were regularly exposed to semen.
Guess who was in a better mood?
They also struggled with fewer symptoms and had fewer episodes of depression.
But this isn't a call for young women to have unprotected sex in an effort to feel better. Hardly. The walls of the vagina are highly absorptive. While that may make it easy for the feel-good elements to find their way in, it also makes sexually transmitted diseases much riskier. Naturally the risk of unplanned pregnancy (without other forms of birth control in place) is greatly increased without the use of a condom.
Naturally, as with all new research, more is going to be needed. But for now menopausal women, who are no longer at risk of becoming pregnant, and who are with partners free of STDs, might find something to smile about.
Reference:
Bering, J. "An Ode to the Many Evolved Virtues of Human Semen," Scientific American, Sept. 22, 2010.