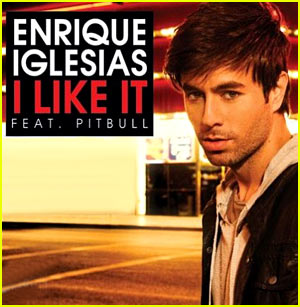 Enrique Iglesias' new song "I Like It" just leaked!
| by Linda j. //2010//
The dance track features Pitbull, was produced by RedOne and samples Lionel Richie's 1983 classic "All Night Long". (JJ Tidbit: It's not really sampled because Lionel flew down to Miami and Red recorded him performing it.)
"I Like It" will impact radio in heavy rotation starting this Monday (May 3). Check out the song below. Why? Because I like it!!!
You can follow Enrique on Twitter @Enrique305!