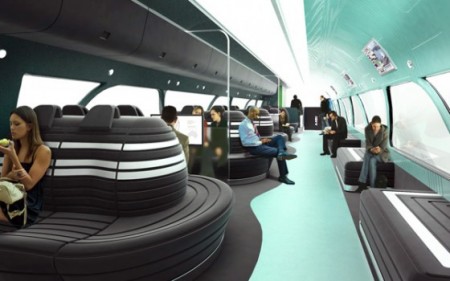 Design studio Hassell has created this sleek train concept in response to debates on environmental, economical and social issues.
| by CHRISTOPHER | 2011 |
The train aims to reduce the reliance on air & private vehicles, provide shorter travel times to regional cities under pressure from population growth, & reduce transport related congestion within cities.
Love this post?
Read also