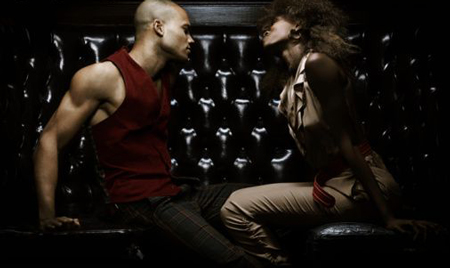 If you find yourself in love with the life of the party and you wish you could make your bad boy into a family man, then you may need to start guiding him there.
| by Snakesmom |
He may very easily find himself in a rut that he himself dug, but can not seem to find his way out of. The following instructions are easy to follow directions on how to make a bad boy into a good man.
1 // Tell your naughty boy that you can see all the good in him that other people may not see. His mind will start to think more and more about the significance in only you being able to see him as something more than the bad boy he is most associated as.
2 // Remind him about the times that he has acted like a grown mature man and not the party boy that others usually see him as. If he starts to see himself as more than just the life of the party, his whole perception of himself will start to change.
3 // Teach him how a good man would do things. It is quite simple to drop subtle hints on how he should do things. If he sees that twinkle in your eyes when you talk about how a good man does things, he will strive to see that twinkle when you talk about things he does.
4 // Keep in mind that age will eventually catch up to him and he can not keep up with the up and coming party boys. There will certainly come a time when it is more difficult to behave like a bad boy, than it is to be a mature man. If you have sculpted a good man from a bad boy, then you will be there in the end, because you saw it in him all along.