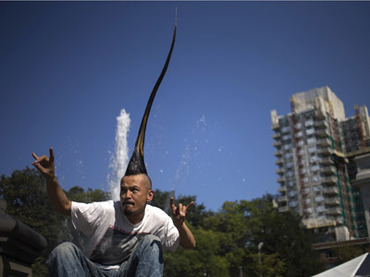 There's one man in Tokyo who cannot let his hair down for one simple reason – it's too tall.
| by RT| 2012 |
Guinness World Records describes it as the tallest mohawk in the world.
It took Kazuhiro Watanabe 15 long years to grow. The forty-year-old fashion designer decided to grow the mohawk to rebel against the conformity of Japanese society.
He couldn't wait to prove his mohawk is worthy of the Guinness Book of World Records by demonstrating the 1.13 meter hairdo in a New York City park.
Watanabe says he can't cope with his 'Eiffel Tower' hairdo alone. It takes several stylists up to two hours to make his hair stand on end. One can of gel and three cans of hairspray are also needed to set it upright.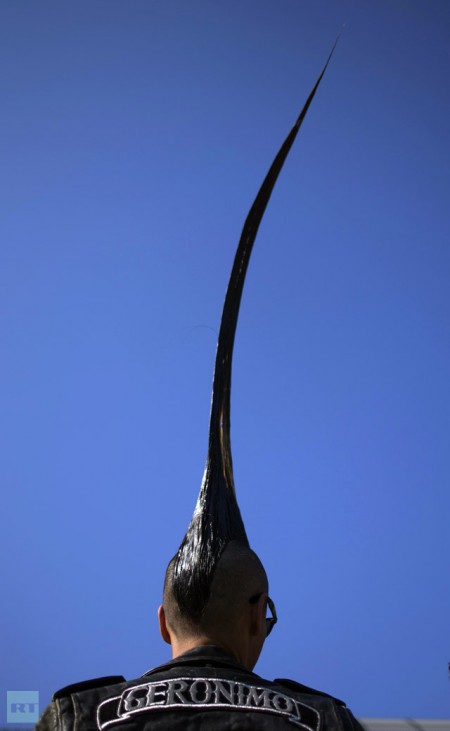 Japanese fashion designer Kazuhiro Watanabe, who holds the world record for the "Tallest Mohawk," is photographed from behind while giving interviews at a media event held by the Guinness World Records to launch their 2013 book edition in New York September 12, 2012. (Reuters/Adrees Latif)