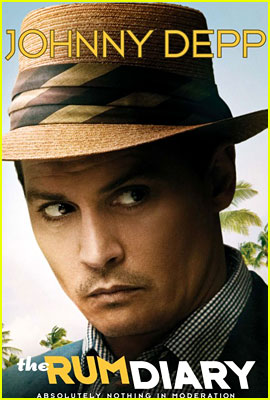 Check out Johnny Depp in this series of posters for his upcoming film The Rum Diary.
| by Just | 2011 |
The 48-year-old actor plays Paul Kemp, a freelance journalist who finds himself at a critical turning point in his life while writing for a run-down newspaper in the Caribbean.
The film is set to be released on October 28. The Rum Diary also stars Aaron Eckhart and Amber Heard.
In case you missed it, check out Johnny in the trailer for the flick.
Also, take a peek at Johnny as a vampire in this first look of his upcoming film Dark Shadows!