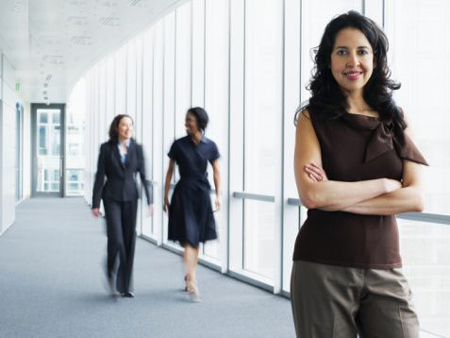 Any change, or even an attempt to change anything you are doing, makes you uncomfortable.
| By Brian Tracy |
By attempting to change, you move out of your comfort zone. You feel increasingly uneasy. You experience stress and tension. If the change is too extreme, your physical and mental health can be affected. You will experience sleeplessness, indigestion, or fatigue. You may react with impatience, irritability or anger. You will often feel as if you are on an emotional roller coaster.
So if you want to sell more and earn more, you must increase your self-concept level of income. You must increase the amount you believe yourself capable of earning. You must raise your aspirations, set higher goals, and make detailed plans to achieve them. You must begin to see yourself and think about yourself as capable of being one of the highest earning salespeople in your field. You must take charge of developing a new self-concept for sales and income that is more consistent with what you really want to accomplish.
Your self-concept determines your levels of performance and effectiveness in everything you do. In sales, you have a series of mini-self-concepts that govern every activity of selling. You have a self-concept for prospecting, for using the telephone, for cold calling, for making appointments, for qualifying, for presenting, for answering questions, for closing, for getting referrals, and for making follow-up sales. You have a self-concept of your level of product knowledge, your personal management skills, your level of motivation and for the way that you relate to different types of customers. In every case, you will always perform in a manner consistent with your self-concept.
Wherever you have a high self-concept, you perform well. If you enjoy working on the telephone, you look forward eagerly to telephone prospecting and selling and you do it well. If you have a high self-concept for making presentations or for closing sales, you feel comfortable and competent whenever you are doing them.
Wherever you feel tense or uneasy in selling, it means that you have a low self-concept in that area. You do not feel comfortable when you are engaged in that activity. You probably avoid that activity as much as possible.
This is normal and natural. The only question is, "What are you going to do about it?"
Now, here are two things you can do immediately to put these ideas into action.
First, set a goal today to become one of the highest earning people in your field. Then, back your goal with action by committing to becoming very good in every area of selling.
Second, see yourself, imagine and visualize yourself as if you are already very good at what you do. Create within yourself the feeling of success and accomplishment.
Remember, as within, so without!