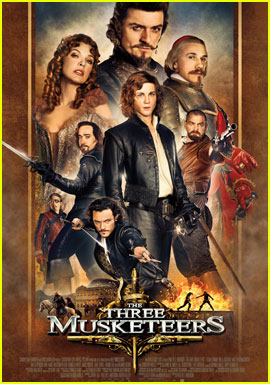 Check out the official poster for The Three Musketeers featuring Orlando Bloom and Logan Lerman!
| by Giulia Simolo |
Synopsis: "The hot-headed young D'Artagnan (Lerman) joins forces with three rogue Musketeers (Matthew MacFadyen, Luke Evans, and Ray Stevenson) in this reboot of Alexandre Dumas' story. They must stop the evil Richlieu (Christoph Waltz) and face off with Buckingham (Bloom) and the treacherous Milady (Milla Jovovich). The action adventure is given a state of the art update in 3-D.
In case you missed it, check out the film's trailer!
The Paul W.S. Anderson-directed action flick hits theaters October 14.
Love this post?
Read also