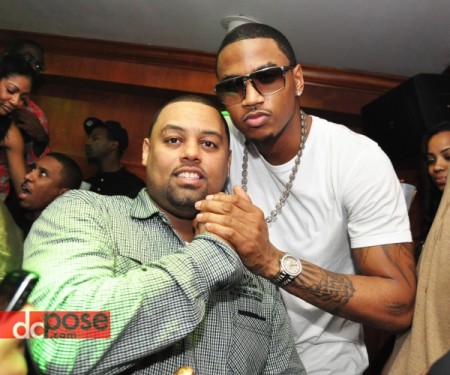 With over 15 years of experience in marketing, promotions and event management, Tesfa Wube—a.k.a. Taz— has created lavish events all over the world.
| by Suite 202 | 2010 |
Through passion, entrepreneurial skill set and charismatic charm, he has built an unmatched rolodex; while collaborating with high-profile celebrities, dignitaries, and other public figures.
On Friday, December 17th, 2010, all attention was on the highly respected nightlife King and accomplished businessman, Taz Wube—for his birthday extravaganza at LUX Lounge, located at 649 New York Ave., NW Washington D.C.
Several of Taz's celebrity friends were in attendance to celebrate his birthday. Among them were R&B singer Trey Songz, rapper Wale, Clinton Portis of the Washington Redskins, and Andray Blatche of the Washington Wizards, and Geoff Pope of the Philadelphia Eagles.