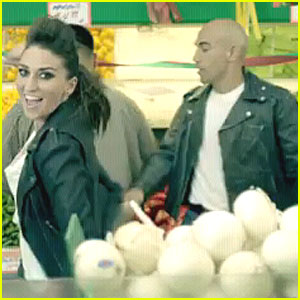 Sara Bareilles unleashes her inner rocker in the video for her newest song, "Gonna Get Over You".
| by Just | 2011 |
She 31-year-old musician recently landed a gig as a celebrity judge on The Sing Off and said that while watching herself on TV was nervewracking, she had a great time!
"Oh my god my heart is racing watching myself on @thesingoff. Woah. I'm flushed and freaking out," she wrote on her Twitter account.
"Thanks to all for being so supportive of night one of #thesingoff. Y'all are super duper sweet, and I lurve you. Love to all our groups! xox," Sara added.
Sara Bareilles